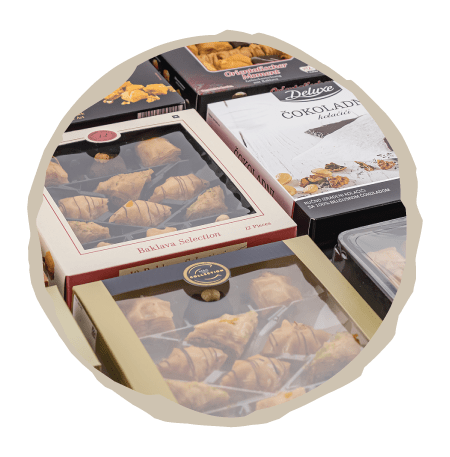 25 million pieces of Baklava per year
Simply Put. When it comes to Baklava, we have something for everyone. This year, we plan to produce nearly 1000 tons of Baklava. Imagine that. Just help to give you an idea, we produce over 25 million pieces of Baklava per year.
We pack so many formats, there is always a pack that can be selected for your portfolio, whether seasonal or all year round. Although the largest, we take great care in every detail and with every piece.
In addition to Baklava we also produce our newly famed Filo Snaps.
After seven years at our previous factory, we are proud to announce that we are moving forward.
We have relocated to a larger place in Donji Stupnik and have decided to celebrate this momentous occasion with our friends, family and long-standing business partners.
Layla Baklava now available in Kaufland Croatia
We are excited to announce that our 500g Traditional Walnut Baklava can be found in every Kaufland store nationwide.
The first production is planned to be delivered mid January and will certainly find its way to the stores by the start of February. For various promotions keep an eye out for Kaufland's weekly catalogues.