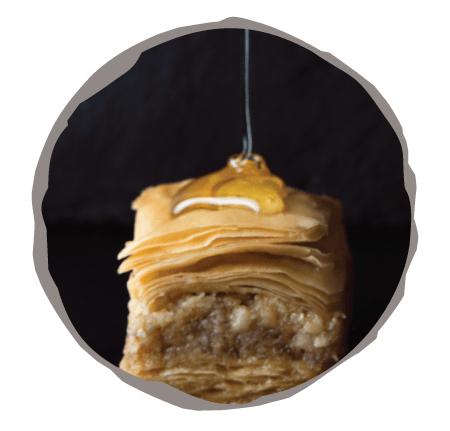 Constant development in production, finest ingrediens & global standards
Aswell as being the largest Baklava production facility in the EU, we are also the most certified globally. To date, no other Baklava producer has as many or higher accreditations as we do. Our attention to detail in every aspect of our business ensures we remain at the peak of Quality.
There is no compromise when it comes to making a superior product. Our willingness to 'better ourselves' and to strive to achieve greater standards is clearly reflected in the Awards and Certifications we have.
Our BRC GRADE A+, is the highest one can achieve within the food industry at a global level. But we go beyond this. In addition we are also IFS approved with Highest Grade rate. Our commitment to our clients requests and markets also have led us onto navigating the path to achieve Full certification from Official Halal and Kosher certified bodies.
Finally, our commitment to every single employee of our organization is paramount. Sedex is a certification thoroughly branded to exemplify our dedication to our staff. From team building events to the flexibility we offer our staff, we know they are what make us a wonderful company to work for. Their loyalty and dedication back to the company is reflected in the products that we export.

After seven years at our previous factory, we are proud to announce that we are moving forward.
We have relocated to a larger place in Donji Stupnik and have decided to celebrate this momentous occasion with our friends, family and long-standing business partners.
Layla Baklava now available in Kaufland Croatia
We are excited to announce that our 500g Traditional Walnut Baklava can be found in every Kaufland store nationwide.
The first production is planned to be delivered mid January and will certainly find its way to the stores by the start of February. For various promotions keep an eye out for Kaufland's weekly catalogues.